Overview
The ComArtSci Technology Office provides remote assistance through TeamViewer. This allows us to troubleshoot and solve problems for users without the need to be present at the computer. Remote assistance not only improves efficiency for daily activities, but also allows ComArtSci Technology Office Employees to provide support to users who may be off campus for any reason.
Using a Pre-installed TeamViewer Client
Open the TeamViewer Host application.
Contact the ComArtSci Technology Office, and give a technician the 9-digit ID to allow the connection.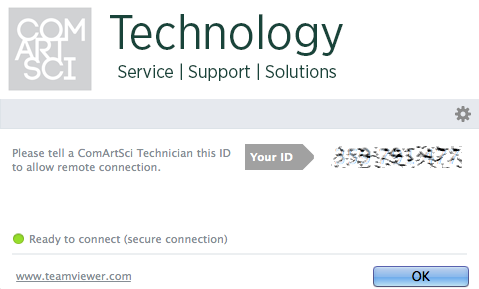 Download TeamViewer Quick Connect Client